The Care Home Scandal
An article based on a Twitter Thread by Stefan Simanowitz.
As coronavirus cases mounted in England during March, 25,060 people were discharged from hospital to care homes without being tested for coronavirus.
Care homes have since become hotspots of Covid-19 outbreaks.
Professor Martin Green of Care England told the Health and Social Care Committee, "people in care homes are in the highest category of risk and the problem at the start of the pandemic was there was no acknowledgement of this".
In late July, Public Accounts Committee (PAC) produced a report assessing the government's approach to social care during the Covid-19 crisis. The report surmises the government's actions as "slow, inconsistent and at times negligent", and accuses them of "throwing care homes to the wolves".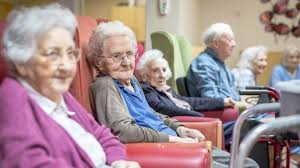 The government has denied responsibility for the crisis, instead shifting blame to the medical and scientific professionals around them. But the timeline of events demonstrates this was the result of their deliberate decisions.
When asked about policies brought in by other countries – such as testing, mandatory face masks, and introducing lockdowns – Transport Minister Grant Shapps rejected them as "populist and unscientific".
On 19th March, three days later, a letter sent to all NHS and Foundation Trusts stated that "unless required to be in hospital, patients must not remain in an NHS bed", adding this action "must be taken immediately".

Over 1800 care home beds were block booked by the NHS for patients discharged from hospitals.
"There was a huge amount of pressure clearly in the NHS to clear beds but there were some practices going to put pressure on homes to take people which was clearly inappropriate", said Sam Monaghan, CEO of Methodist Homes.
Further government advice issued on 2nd April stated "some of these patients may have Covid-19. All can be cared for in care homes" and made clear that "negative tests are not required before transfer/admission".
This can be traced back to inaccurate data on NHS capacity. Modelling teams were asked to look at a single epidemic curve, instead of a range of scenarios. This limitation failed to include NHS surge capacity in the modelling.
It was not until 15th April that policy was updated to "testing all residents prior to admission to care homes".

In the month between hospitals being told to discharge patients, and mandatory tests being given before discharge, 25,060 people entered care homes, with no knowledge of how many were carrying Covid-19.
Yet even after guidance was changed, further letters to hospitals explained testing should not delay discharges.
Reporting on these further instructions, John Bye said, "The focus is still clearing beds. Patients must now be tested before discharge but this 'must not hold up a timely discharge' and 'delayed testing will not delay discharge'".
The care home scandal has also affected home care.
Huge numbers of old and vulnerable people were also sent from hospitals to be looked after at home. As with those discharged into care homes between March and April, none of these were tested for coronavirus.
Dr Jane Townson, CEO of the UK Homecare Association, said although testing was eventually offered to home care workers, it was impractical to access, and antibody testing was only offered to care homes.
"The same number of people work in home care as in care homes. 685,000 people nationally", said Dr Townson. This created an unchecked corridor of transmission from hospitals into communities, via hundreds of thousands of home care workers.
Without testing, it was impossible to be sure who was infected. On early March, the World Health Organisation (WHO) reported that 80% of infections were mild or asymptomatic.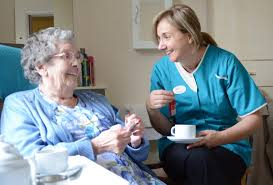 It was not until 9th April that Patrick Vallance said 30-50% of those infected could be asymptomatic carriers.
Even before this, asymptomatic infections were flagged as an issue to ministers.
On 26th February, Dr Phillipa Whiteford MP told Parliament, "I am concerned about not self-isolating asymptomatic people".
"I do not recognise some of her clinical observations", was Matt Hancock's reply.
Ministers initially responded to the growing crisis by claiming there have been "40% fewer transfers from hospitals to care homes". Yet this figure is due to the fact that elective surgery has been stopped, and more deaths have occurred in hospitals.
They have since moved from proclaiming success to shifting blame for the care home scandal.
On 27th May, the Prime Minister tried to blame care home infections on doctors, saying "every case of discharge from the NHS to care homes was done by clinicians. In no case was it done when people were suspected of being coronavirus victims".
This argument was also used by Health Minister Helen Whately.
Appearing on Sky News on June 9th, Whately described the policy of ordering the discharge of patients to care homes as a "clinical judgement about what would be in the clinical interests of people". Whately also repeated the line that the government "followed the scientific guidance".
When told by Kay Burley, "you can't stick this on the scientists", Whately replied "well, I can".

These statements frame government policy as clinical decisions. Whilst clinicians had to identify patients who met the government's criteria and sign the discharge forms, the decision to discharge these patients into care homes without Covid-19 tests was not a clinical one.
Doctors would not be the only ones targeted.
On 6th July, Boris Johnson claimed care homes "didn't follow procedures".
The next day he attempted to blame the science, insisting "we didn't know about asymptomatic transmission back then".
Matt Hancock also insisted to Andrew Marr that "the reason 25,000 people were moved from hospitals to care homes without being tested is because at that point we didn't know about asymptomatic carriers".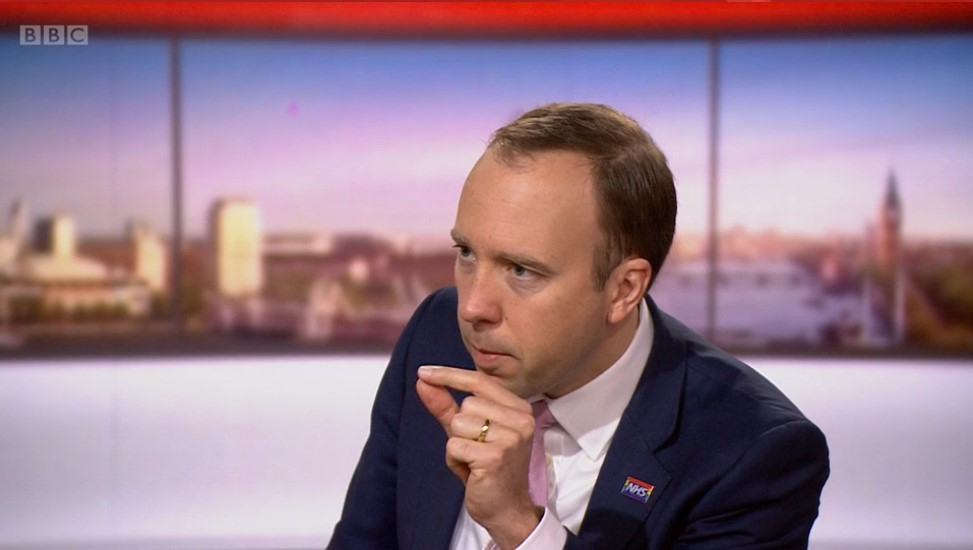 When Marr questioned the validity of this claim, Hancock conceded "no, not really. But that's the official line and we're sticking to it".
Hancock's admission to Marr encapsulates the government's approach to responsibility. They will stick to their version of events, even when given evidence the contrary.
On 26th June, when the Health and Social Care Committee asked about the current situation on testing in care homes, Professor Martin Green of Care England replied, "it's patchy".
This was over a month after the government updated its policy.
From the timeline it is clear that government policy ignored warnings of asymptomatic transmission and created pressure to discharge patients into care home and home care due to flawed modelling.
It's vital to recognise that the Care Home Scandal, like the other scandals over the last six months, is part of a wider Herd Immunity Scandal.
When Matt Hancock told Andrew Marr, "I've been against this herd immunity argument... right from the start, he was suggesting at least one person making senior decisions has been advocating for herd immunity as a strategy.
Was this the same "senior government source" who briefed Robert Peston on 12th March to report "the strategy of the government is to allow the virus to pass through the entire population so that we acquire herd immunity"?
The government never corrected Peston's story. Was Dominic Cummings the source?
This, in turn is part of a much bigger scandal that involves data and DNA, in the UK, US and beyond.